Glass from Italy and Snow from Home Depot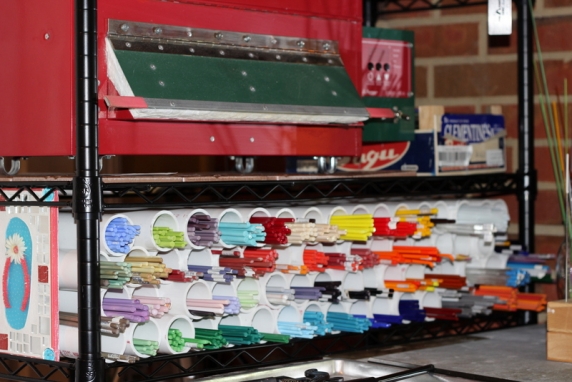 About:
Under the kiln is my opaque glass storage system. I engineered this high tech system out of PVC pipe, using my 10" compound miter saw to cut it into 9" lengths. Don't worry, I wore safely glasses. I think. When I was done, it looked like it had snowed in my garage. Mr. MoonDog was not happy. PVC snow is pretty though and we never get the real stuff in Florida. By the way, this is Effetre (Moretti) glass and is what I use in about 65% of my beads.
Studio:
Welcome to my Torcher Chamber!