Please, allow me to VENT...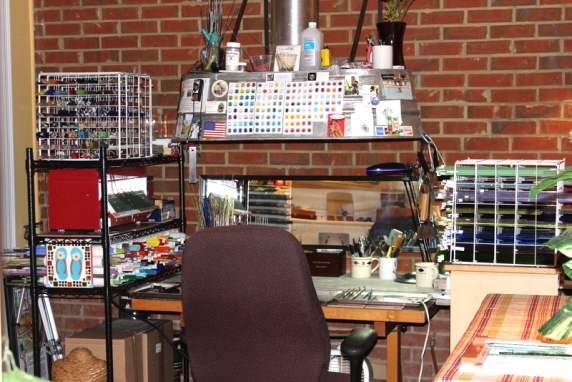 About:
One of the most important things in a Lampwork studio (besides having a coffee warmer, good music and a wet bar nearby) is having good ventilation. When I was designing this space, this was my biggest concern. I was on the verge of ordering a very expensive commercial kitchen hood when it occurred to me that all I needed was something to trap the fumes while the fan sucked it all out! I sent my contractor to a feed store, had him buy this water trough and he cut a hole in the middle of it the size of the duct. For just around 50 bucks, I had myself a cool looking system! I prettied it up with magnets and keep all kind of things on top of it!
Studio:
Welcome to my Torcher Chamber!