Out of the diaper changing business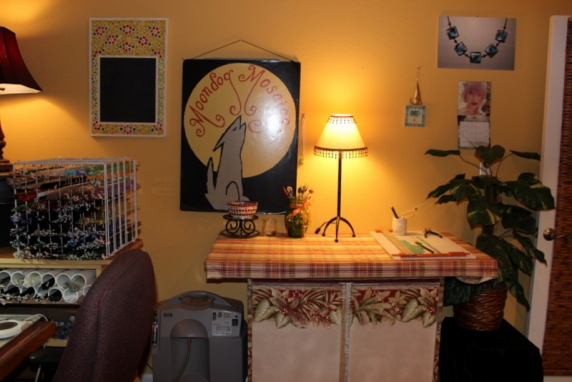 About:
See that table? Both of my boys squirmed atop that thing til they were out of diapers. Now after adding a top, it's the perfect glass cutting station! Inside is where I store stained glass. Sometime I use that to make beads in addition to glass rods made especially for flamework. I buy it by the sheet and cut it into strips to melt.
Studio:
Welcome to my Torcher Chamber!