No sneakin' up on me now!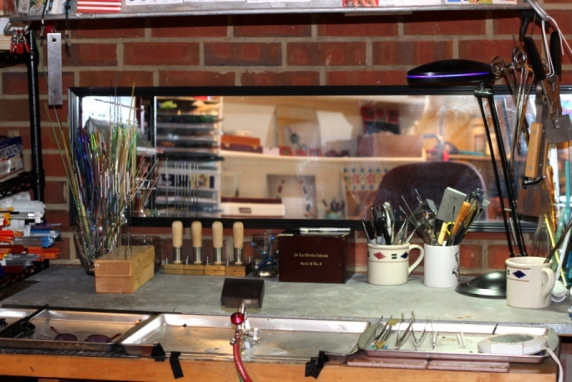 About:
Because I torch with my back to the door, I needed a way to tell if my husband or one of my kids was approaching. There's nothing like being in the middle of making a bead, full on concentrating with every brain cell and having someone yell, "Hey Mom, do you know where my left shoe is?" Not only does it make me almost jump out of my chair and stick my hand in the flame, it causes me to mess up the bead I'm working on and want to go find that left shoe to throw at present kid. Which brings me to the long mirror stretched along the back of the table. Like eyes in the back of my head. Yeah, I see you!
Studio:
Welcome to my Torcher Chamber!