If they don't anneal, don't deal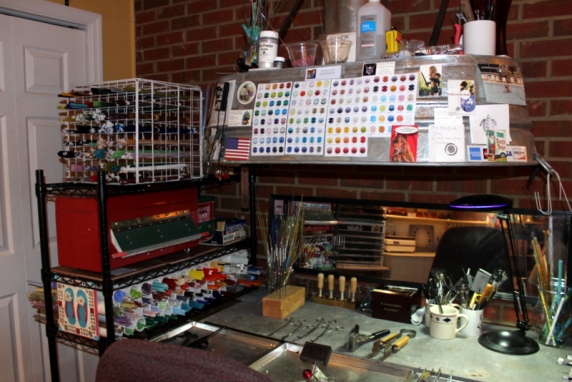 About:
On the left is my kiln. It looks just like a toolbox with a door, because basically that's what it is! It's hard to believe it's one of the most expensive pieces of equipment I have. The little box attached to it on the right is a computer which allows the beads to soak at 955 until I'm done, then slowly ramp down to room temperature over several hours. This has to be done to ensure the beads are strong and durable. When glass melts, the molecules get confused and become displaced. Kind of like rednecks do when they run out of beer. In order to make them whole again, someone has to make a run down to the 7-11 and, wait, sorry...in order to make them whole again, the beads have to remain at a steady annealing temperature and slowly cool, allowing the molecules to settle back down and return to their original seat. Some bead makers skip this step and birth beads that are destined to be unstable if they don't crack first upon cooling. My beads go from flame to kiln and come out all zen, like they just know they'll never run out of beer...
Studio:
Welcome to my Torcher Chamber!